Your company's website is critical to the success of your business and is a top destination for marketing activity.
The goal for most digital, and even some print, marketing campaigns is to direct potential customers to your website to learn more about your products, make a purchase, or – as is often the case in the RF and electronics industry – request a quote. Your website needs to be in top shape with respect to both content (does it provide useful information?) and performance (does it load fast and look good on both computer and phone screen?) in order to provide the highest ROI for your company's marketing budget.
But what about potential customers that don't come across your advertising campaigns? How do these people find your website?
Getting to know the SEO
Search Engine Optimization, or more commonly SEO, is essential to attracting website visitors.
I'll spare you the technical nitty-gritty of SEO as there are endless resources, tutorials and articles online that you could spend days digging into (see this post from Yoast, this one from Optimizely, and this article from Digital Marketing Institute for some good ones). But at the root of any of these articles is one common factor – the content on your website needs to mirror what your potential customers are searching for.
Think about it this way – how many times a day do you pick up your phone or open your laptop to search for something that crosses your mind?
Maybe you're hungry for Italian food, or you want to buy a guitar, or your Volvo needs a good end-of-summer detail job (I mean, all that dog hair and sand, right?). We satisfy our need to know with a search, hopefully finding something on the web that gives us the information we're looking for. The quality of this process largely depends on the SEO efforts of those creating the content for the websites on which we land.
Do we ever click anything or stay interested in search results that don't reflect what we are looking for? Not really – we keep clicking or tapping until we find it!
This is why your website's SEO is an important consideration for your business. Individuals looking for what you provide need an uncomplicated path to finding it.
Roleplay, anyone?
If you glanced at any of the linked articles mentioned earlier, you'll realize that SEO can sound complex up front – and to an extent this is true. But for you, the one responsible for getting your products to market, it doesn't have to be complex at all. In fact, it can be kind of fun.
If you have products listed on your website, the descriptions, specifications, and capabilities of the products alone will get you started on your journey to an optimized website. I mean, how many websites have the words "3 GHz digital attenuator" on them? Relative to all the websites in the world, not many. But relative to the number of websites in the electronics industry there will be quite a few, so you'll need to add more content to help those searching for the kinds of products you sell.
This is where the fun begins, a little roleplaying if you will. When we work with clients in the content creation process, we often have them pretend to search for things as if they were their customers. This can be difficult at first, as product stakeholders tend to focus on specs and performance but neglect to look at their company and products through the lense of a prospective customer.
But think about who's searching for your product. An engineer? A repair technician? Do they work in a lab, or out in the field in a remote location? Are they working for a telecom company? If so, how would they use your product? Are they designing a thermostat on an IoT platform, or are they designing controls for a submarine? Maybe your potential customers work in the defense industry, or maybe they work in calibration laboratories.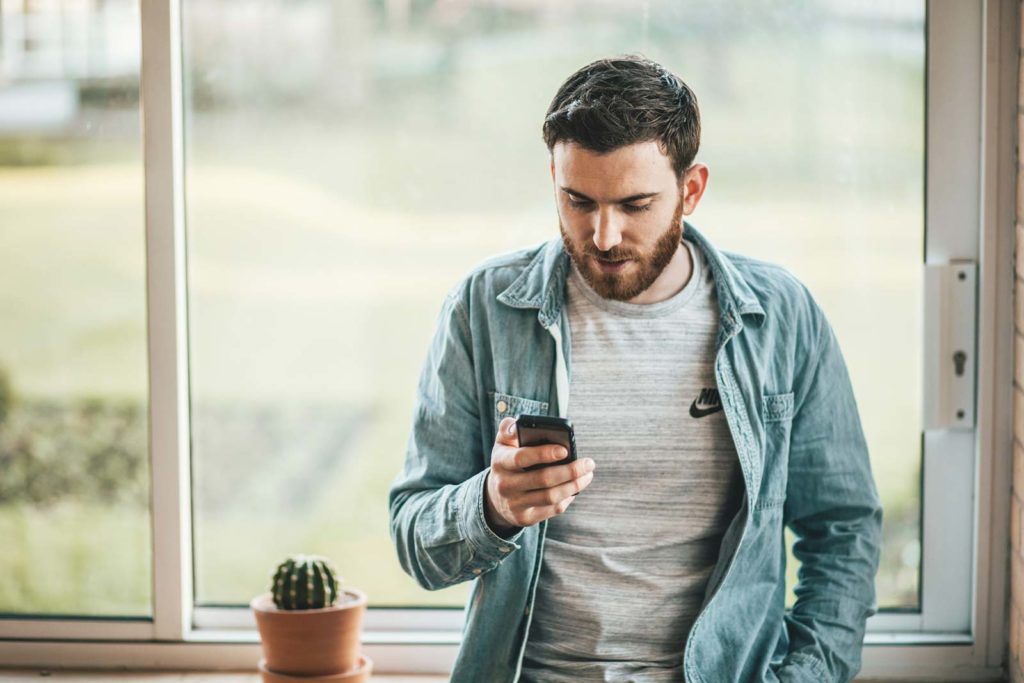 Who/what/where/why play an important role in determining which terms individuals may use while searching for a solution to their problem. Including a thoughtful mix of potential search terms in your website content will contribute to greater visibility of your products/content in search results.
Pretend you're an engineer working on satellite equipment, what tasks might you be trying to accomplish? If certain measurements are important to these tasks, what are those measurements? Write down all the possible words and phrases you might type into Google as you search for tools to do your [pretend] job, then prioritize the words and phrases based on what you predict to be the most common searches. This exercise will give you a rich supply of highly relevant text to incorporate into the product and application pages of your website.
It pays dividends
Trust me – it feels a bit funny when starting this process – especially when you already have mountains of other work to do. But these efforts do pay off, and the results tend to be low-maintenance and long-lasting. After your website copy is written, perfected, and published it sits there, waiting to be indexed by search engines and subsequently found by your potential customers. It's worthwhile to stay on top of changes in the industry and add applicable terms to your website as they come up, but the initial brainstorming sessions will rarely need repeating.
The LHM & Co team would be delighted to help with this process. Even if you're confident that your website is fully fleshed-out with all the pertinent search terms and phrases, take a few minutes and glance at what you feel are the most important pages on your site. Are you finding headings and paragraphs containing the words that you anticipate your customers are typing into a search box? If not, it may be time to do a little roleplay exercise and perform a full assessment!
Sign up for our email newsletter
We send out a newsletter about once a month with content related to marketing in the RF and electronics manufacturing industry. If you'd like to stay in touch, sign up!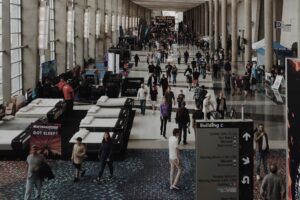 Industry trade shows can be one of the best ways for your company to make direct contact with your target…
Read More