Industry trade shows can be one of the best ways for your company to make direct contact with your target market(s) and the customers you serve. They can also be daunting to plan and execute amidst all other job responsibilities. LHM & Co. has an abundance of experience with the Electronics, Lighting, and RF industry trade show circuits and can help minimize the stress of planning for these events, while maximizing your presence, and getting the most out of your investment. 
Booking your Space
Once you identify which trade show or shows to exhibit at, the list of decisions to be made begins to snowball.  What size booth fits our needs? What show floor location is likely to give us the most foot traffic? Will we need additional space for meetings? Are there workshops or technical sessions we should get involved in? Should we add on entrance display banners or consider other sponsorships at/around the show? 
We've worked through these questions many times and can help you navigate the trade show lingo, the overwhelming list of opportunities, and make the best decisions for your budget.
Booth Materials 
Backdrops, banners, tablecloths, kiosks, product displays, etc. are often the most difficult decisions to make as most companies want to ensure these assets are evergreen and universal enough for use at future exhibitions. Work with, or hand over the reins to, our team of experienced strategists and designers to create a portfolio of materials that will draw in organic interest, and hopefully, an engaged audience.
Sales Materials & Promotional Items 
Extend your exhibition presence and outreach with custom brochures, sales sheets, or cards. Whether you want to give attendees an information-packed brochure or a simple teaser piece, we can design and deliver. Having something tangible for visitors to walk away with is, in our opinion, a must. Beyond a brochure, it can be as simple as a branded pen or stress ball, or something more imaginative and coordinated. This is the fun part, and we have ideas!
Contest Ideas & Giveaways 
Another great way to draw people into your booth and make new connections is by having a contest or giveaway opportunity running for the duration of the show.  This could be in the form of multiple lower-cost prizes awarded each day of the show or one higher-end prize given away when the event wraps up.  
We recently worked with a client who used a putting green in their booth. Anyone willing to take a shot received branded tees, and those making the putt in one shot went away with some sharp looking golf balls. Although golf had no particular relevance to their business, it is ubiquitous (enough) to the crowd and a fun way to engage with attendees.
PR & Editorial Opportunities
Trade shows are central locations for key industry media players, and getting facetime with influential media outlets is a powerful marketing technique. We have years of experience (and connections!) in working with these media contacts and can assess and connect the most relevant contacts with your company. These PR and/or editorial meetings are often well supported with a press kit or news release – we can work with you on those too!
Lead Collection & Management
Whether you're collecting leads by a badge scanner, encouraging newsletter signups on a tablet – or you don't know where to begin – we can create, set up, and configure your signup forms or data collection method for easy post-show processing. Once the show is over and you're left with a database full of new contacts, we can assist with the next steps including CRM import and processing, or by creating custom post-show communication workflows. These efforts will lay the groundwork for valuable, future communications with potential customers.  
An effective trade show presence requires a particular baseline of materials, and the experience can really be as adventurous as you are willing to be. Our team has the background to help you, whether it's leveling up your current trade show attendance or just getting started with the basics. 
Sign up for our email newsletter
We send out a newsletter about once a month with content related to marketing in the RF and electronics manufacturing industry. If you'd like to stay in touch, sign up!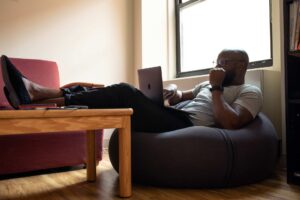 Although email marketing has been in existence for years, there is nothing simple about navigating this promotional channel. Most of…
Read More